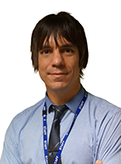 Be nice to everyone and respect everyone's wishes.
Any personal conflict should be dealt with privately amongst themselves.
Please do not cyber bully..
Support each other in times of need e.g. when you need to poop and you can't get it out.
No inappropriate behaviour such as vandalism, insulting and swearing at others, cheating, affairs etc.
Don't forget that we are here to have fun :D
If you find anyone breaking any of these rules please report it to the admins.
Ad blocker interference detected!
Wikia is a free-to-use site that makes money from advertising. We have a modified experience for viewers using ad blockers

Wikia is not accessible if you've made further modifications. Remove the custom ad blocker rule(s) and the page will load as expected.